Certification Training
Cummins offers detailed training programs for our Channel partners. These training programs cover all areas of certification including:
Sales
Installation
Repair
Service and Full ServiceFor
To access Cummins Virtual College and complete online certification training please CLICK HERE and navigate to Quick Serve Online. Quick Serve Online hosts the link to Cummins Virtual College and the training certification programs.
Below is a matrix which explains the training certifications required for different service levels.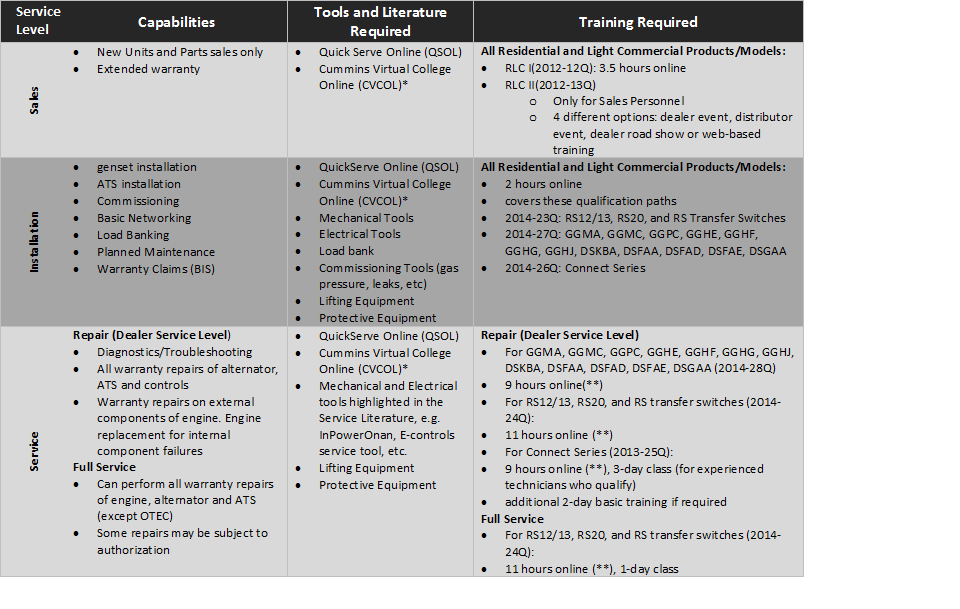 ** Includes 2 hours of installation training.
Once you have completed training, you can either contact your distributor to purchase dealer signage, or ORDER HERE
Technician Proficiency Testing
Did you know that more experienced technicians can test out of Connect Series classroom service training? Contact your local distributor to see requirements.
Summary of Courses
Below is a summary of courses available in CVCOL