Certification Training
Cummins offers detailed training programs for our Channel partners. These training programs cover all areas of certification including:
Sales
Installation
Full Service
For instructions on how to access online service training through Quickserve Online CLICK HERE
To access Service Training and complete online certification training please CLICK HERE and navigate to Quick Serve Online. Quick Serve Online hosts the link to Service Training and the training certification programs.
Training certifications required for different service levels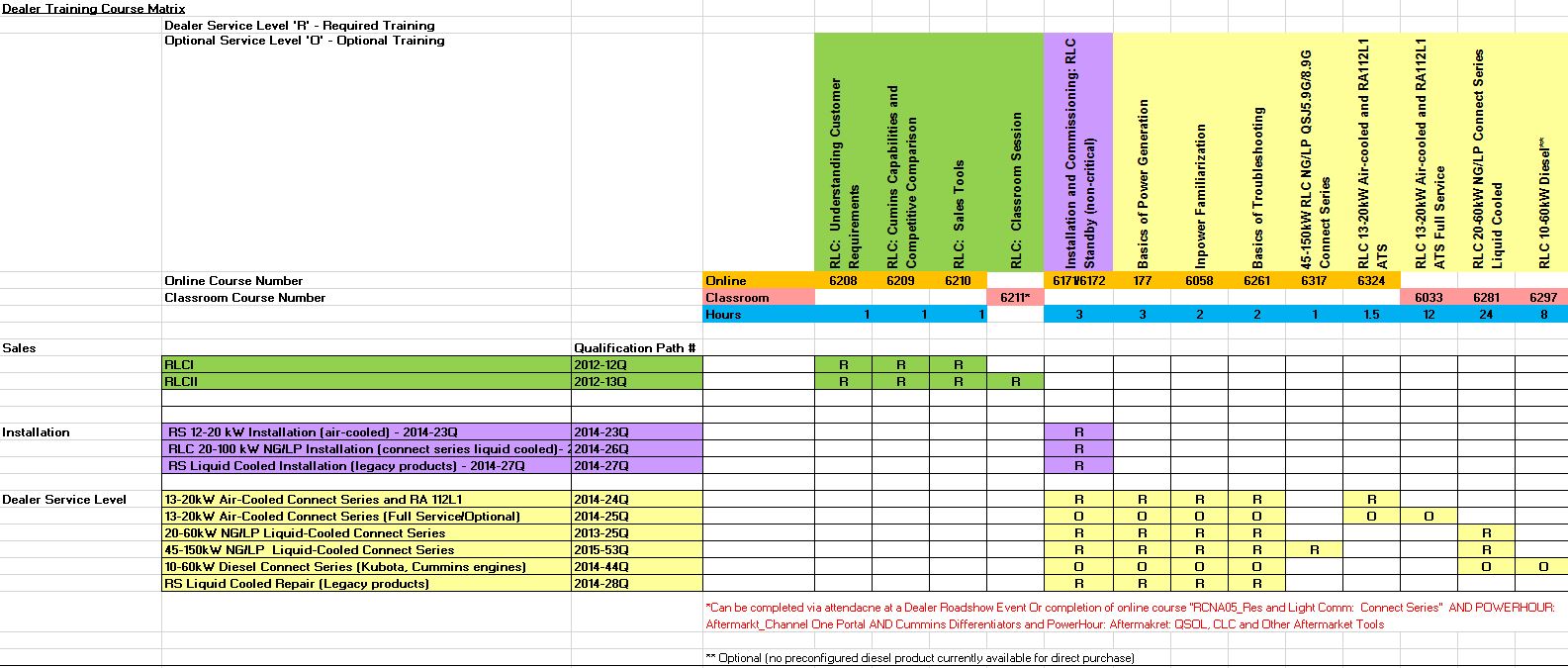 ** Includes 2 hours of installation training
Classroom Training
Click on this link to register for classroom training.  https://cst.cummins.com
Select your region and place "RLC" in the Search and Filter Calendar view for relevant courses.